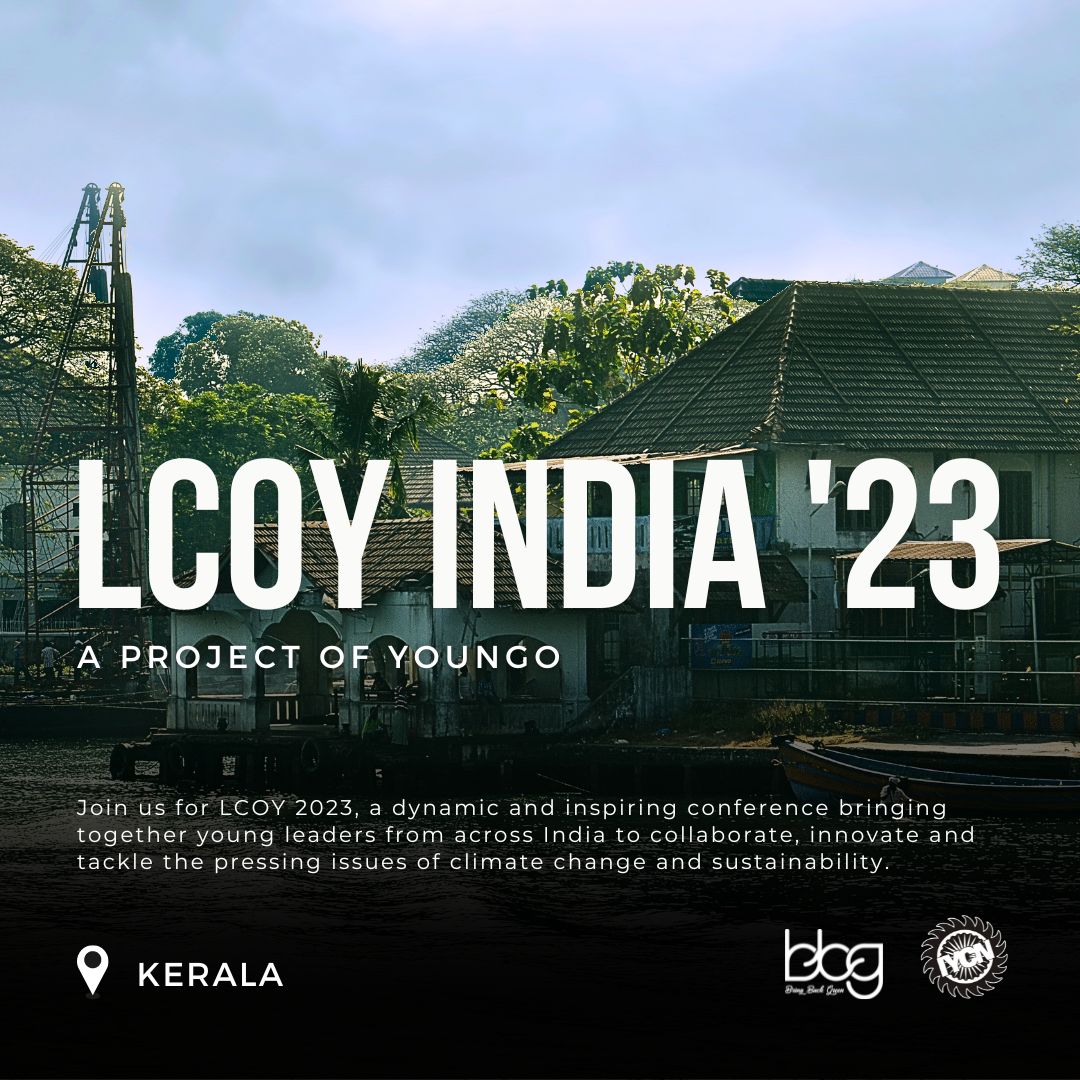 About LCOY
LCOY, or the Local Conference of Youth, is a bottom-up model of YOUNGO, providing a space for capacity building and learning about global climate policy processes and cross-cutting topics. LCOY serves as a platform for understanding how young people from India can contribute to the highest climate policy-related decision-making. It is an example of meaningful youth participation when the space is open and accessible to people from all around India.
Why LCOY
Local Conference(s) of Youth or LCOY(s) are organised (ideally) before or during the global COY in different parts of the world to increase access of youth to opportunities for training and capacity building. Local COY can also focus on climate-related topics which have high national or regional importance and discuss and develop respective outputs, which are fed into the Global COY and consequently into the climate negotiations.
This year, the LCOY will provide a platform for youth participants to engage in deliberative discussions and establish the role and significance of just transition. We hope to generate innovative ideas and sustainable solutions to build a circular economy and document them. The documented points of action and recommendations of the youth in LCOY India 2023 will be developed in an outcome report which will be submitted to YOUNGO to aid youth mobilization and representation at a global level.
Register to Enter as a Delegate